Replacing garage door springs can help your garage door function the way that it was designed to. Unfortunately, the actual process of removing the old springs and installing new ones can be quite dangerous. This is one project that you may want to hire someone to do for you rather than trying to do it on your own.
There are a couple of factors that come into play when determining how much it will cost. First, there is the cost of the springs themselves. This can vary greatly depending on the type of garage door that you have installed.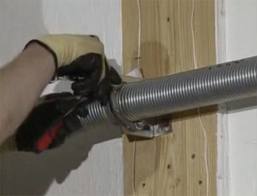 In most cases, if you were to purchase the springs on your own, you should expect to pay anywhere from $50-$70 for a kit. Of course, that price is just an approximation. The actual price that you have to pay may be far higher or far lower, depending on where you buy the springs.
If you hire a company to replace the springs for you, you will also need to pay for labor costs. Because the cost of labor can fluctuate based on your location and the company that you hire, it is almost impossible to provide an accurate estimate of what you should expect to pay.
The only way to know for sure how much the project will cost is by reaching out to several different repair companies in your area for quotes. This should give you a good ballpark idea of what constitutes a fair price for the job.
In most cases, the total cost of replacing garage door springs will come in anywhere between $150 and $250. Again, however, it may be higher or lower depending on where you live and what type of door you have. For instance, replacing the springs on a door for a single-car garage will obviously be less expensive than replacing them on a door for a two-car garage.